About Us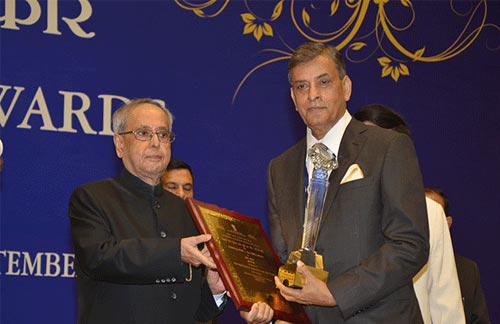 Established since 1985, Top Travel & Tours (Pvt.) Ltd. is one of the leading Travel Agents & Tour Operators in India with branch & associate offices all over India and in Nepal, Bhutan, Sri Lanka & Maldives. We are duly Recognised and approved by the Ministry of Tourism, Govt. of India. We are also members of various prestigious national and international travel trade associations like PATA, IATO, TAAI, JATA, ASTA, USTOA and AFTA. The company has been awarded Govt. of India's Tourism awards for "Excellence in the Tourism Industry" number of times. The company has its own fleet of tourist vehicles, deluxe cars and coaches. We are IATA accredited agent & also Recognised by Indian Railways so we can issue international & domestic air tickets and domestic train tickets from our office. The company's core activities are to promote travel related services to overseas tourist coming to India & neighboring countries & to domestic tourist traveling within the country and abroad. We have a specialized department to organize and handle meetings, incentive, conference & events (MICE).
For each segment of travel we have dedicated department and personnel. We specialize in Inbound tours to India and its sub-continent Nepal, Bhutan, Tibet, Sri-Lanka and Maldives. Visit and explore the unique and diverse colors of India and its sub-continent with us. We have Outbound Division as well and provide tour packages to Australia, Europe, Africa, Middle East, South East and Far East Asia. Whatever your tour requirements are, either group or individual, we handle it with the same degree of conviction and enthusiasm. Top Travel & Tours has variety of Domestic Tour packages for Indians who are eager to explore their own country. India has all that one can wish for. From the beaches of South, to the steps of Himalayas, across the desert of Thar and the valley of Ganges, one can discover a fabulous country. Prepare to be enthralled when you see magnificent monuments, heritage temples and vibrant celebrations of India. We have got expertise of over two decades in handling conferences, seminars, corporate - board meetings, events and incentives, high dignitaries of embassies as well as MNCs.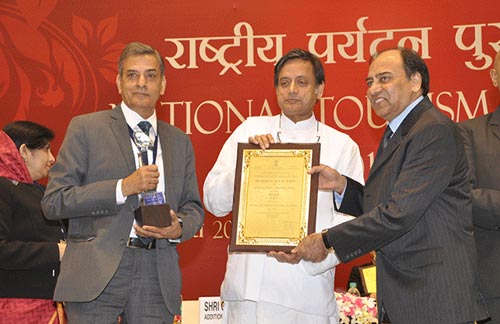 The cultural heritage of India is also reflected in the Luxury Trains like the Palace on Wheels, the Royal Rajasthan on Wheels, the Deccan Odyssey and the Golden Chariot. Enjoy these trains with us. We also offer quality Cruise Vacations at affordable prices - the best value in the entire vacation marketplace. We strive each day to provide great service, whether you're vacationing aboard a "Fun Ship" or interacting with our shoreside team prior to or after your voyage.
We have a fleet of vehicles including various Chauffeur Driven Cars and Coaches to cater to the varied needs of different tourists. You may hire from among a large variety of luxurious and economic cars. All of these are well maintained to give you a comfortable ride. All the services are looked after by our experienced staff and you will experience the best in hospitality.
We provide services for hotel reservations & Air Charters. As we are IATA Recognised agent and maintain a central reservation system and ticket stock of all Domestic & International Airlines. We have association with all the leading airlines that enable us to provide you confirmed tickets for your desired destination. Because of our expertise, attention to detail, commitment to each and every client and personal touch, we have so many repeated clients. We aim not only at providing excellent services but also at the realization of your dream package.
We assure you that traveling with us will be an experience of a lifetime where each place that you visit will be matchless. Culture, heritage, adventure, wildlife, pilgrimage, nature and other tours will be covered in our tour package which will excite you beyond imagination.